Quick Lane® - Blue Springs, MO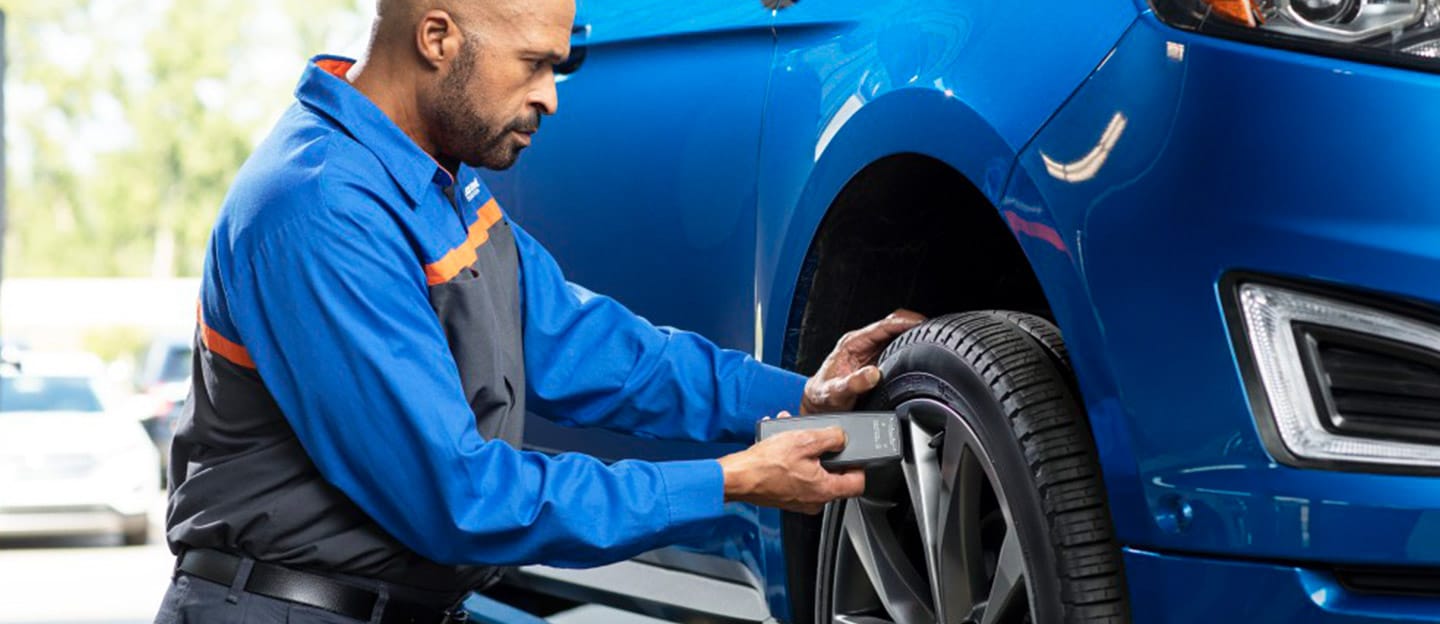 At Blue Springs Ford, we offer Quick Lane® service, a fast and easy way to have your vehicle serviced. You'll have access to quality Motorcraft® and Omnicraft™ parts in addition to quick and efficient service. When you use the Quick Lane services, you can also take advantage of our low price tire guarantee. Your time is precious to you and we understand that long, drawn out service appointments can be difficult. That's why the Quick Lane service at Blue Springs Ford is convenient for any driver. Our hours are 7:00 am to 6:00 pm Monday through Friday and 7:30 am to 4:00 pm on Saturday.
Quick Lane is only available for certain hours of operation, so be sure to schedule service with our center in Blue Springs, MO. We offer a variety of services like oil changes, tire replacement, brake replacement, and overall maintenance. We take care of parts like batteries, alternators, electrical systems, air conditioning, cooling systems, transmissions, suspension systems, steering, wheels, belts, hoses, wiper blades, and more. We'll even ensure we complete a thorough vehicle checkup and provide a report for you at the end of the service. If you have any questions or wish to schedule service with us, please give us a call at (877) 524-1362.