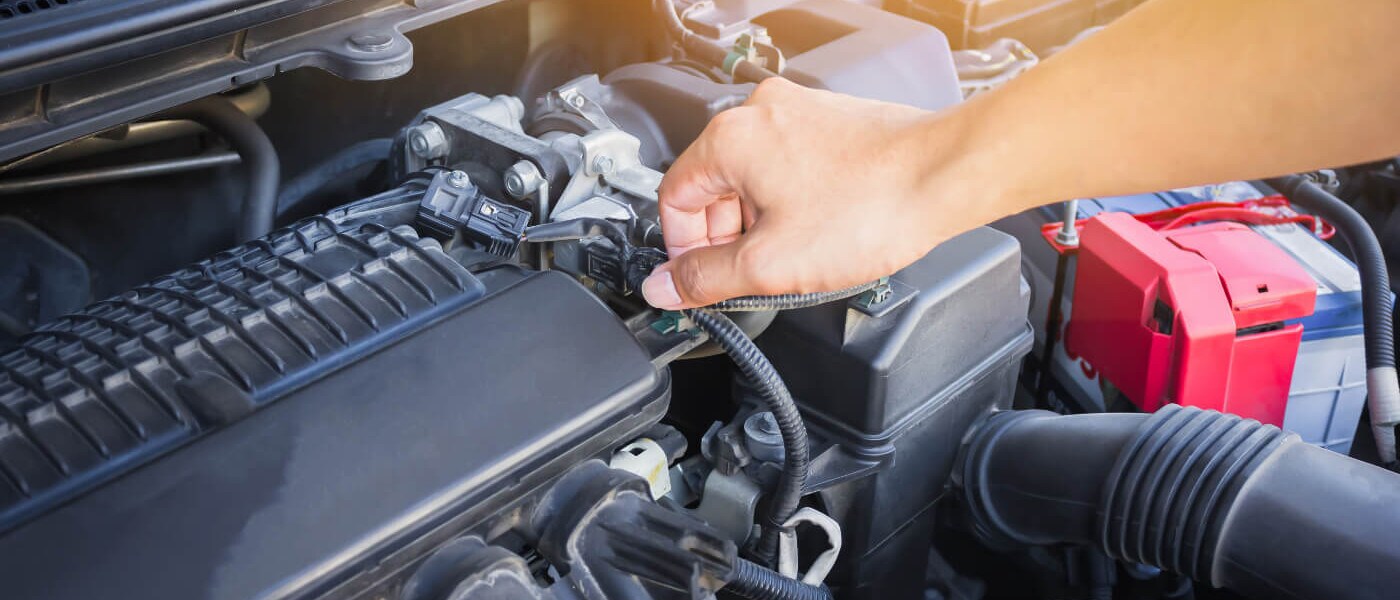 Always ensure that your engine is running as smooth as can be when you enlist the service team at Blue Springs Ford to conduct routine oil changes. Our service center in Blue Springs, MO, staffs certified technicians who know how to take care of your Ford. Have peace of mind that your routine oil changes will be properly taken care of when you allow us to work on your Ford car, truck, or SUV. To schedule service or have any questions about your oil change answered, please give us a call at (877) 376-9684 or contact us online.
How Long Does an Oil Change Take?
An oil change can take anywhere between 15 and 45 minutes. If you have other services completed at Blue Springs Ford in addition to your oil change, it may take longer. Know that once you provide the keys for us, we will complete your service in a timely manner.
How Often Should I Change My Oil?
Some Ford models may specify around 5,000 miles, but some oil changes can wait anywhere between 7,500 miles to 10,000 miles. Your oil choice, whether it be synthetic or conventional, will determine how often your oil will need to be changed. A sticker should be placed in the upper corner of your windshield indicating when you should bring your Ford model back in for another oil change.
Synthetic vs. Conventional Oil: Which One Should I Choose?
Conventional oil isn't built to last as long as synthetic oil, but it is the more cost effective option. Synthetic will allow you to go longer without an oil change, solely because it was created to keep your engine in pristine condition for longer. The type of Ford vehicle you have can be a deciding factor in whether you choose synthetic or conventional oil. Be sure to check your owner's manual to see what oil your car needs, or you can just check with a Blue Springs Ford service technician.
Ford Oil Change Coupons
If it's time to bring your Ford model in for a routine oil change, take advantage of our special offers to save on your maintenance needs. At Blue Springs Ford, we want to ensure that you and your Ford vehicle will remain safely on the road. By keeping up with your maintenance for the right price, you can extend the lifespan of your Ford engine.
Schedule Your Next Ford Oil Change at Blue Springs Ford Today
Blue Springs Ford is ready to assist you with your routine oil change needs. Schedule an appointment with our service center in Blue Springs, MO, and you'll be in and out in no time. If any questions arise about your oil change, give us a call at (877) 376-9684 or contact us online and we'll gladly assist you.