Blue Springs Ford, Proudly Serving Independence, Lee's Summit and Kansas City MO, is Your Source for Quality Ford Auto Parts in Blue Springs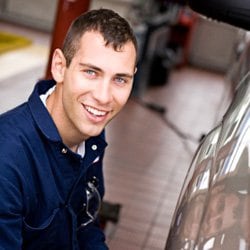 If you want the best priced, high-caliber Ford auto parts in the Independence, Lee's Summit and Kansas City MO areas, look for Blue Springs Ford.
We know you always want to get the most out of your vehicle and want to ensure that it runs 100% for decades to come. The best way to ensure that your Ford lasts forever is proper vehicle maintenance with quality parts. We are the premier Ford service center in the area, and we offer genuine Ford parts straight from the manufacturer should you wish to perform repairs and maintenance yourself.
Blue Springs Ford even helps with finding parts. You never have to worry again about the problem of ordering the wrong part. We are experts in all Ford models and parts for all Fords. You can get the parts you need quickly and without fuss.
If you would like to use our express parts ordering service, all you have to do is fill out an order form. We also invite you to take a look at our special offers on parts.