Bad Credit Auto Loans
Bad Credit Auto Loans & Financing Available | Blue Springs Ford
An invigorating adventure behind the wheel of a Blue Springs Ford vehicle is simple to have, no matter your type of credit. If your credit is deterring you from going after the car of your dreams, our finance team in Blue Springs, MO, is here to help you get behind the wheel. To learn more about bad credit financing, browse below. Otherwise you can reach out to our team at (877) 376-9684 or contact us online.
Bad Credit Auto Loans Available
Whether you have stellar or less than stellar credit, the Blue Springs Ford finance team wants to help you slide behind the wheel of your favorite Ford model. Simply browse through our inventory and discover a model you like. We also have an impressive bargain used inventory that will assist you in saving on a capable Ford model.
Apply For Guaranteed Financing Options Available
At Blue Springs Ford, we're here to make sure you are comfortable in the Ford model you choose as well as the budget you organize for your new-to-you vehicle. To apply for financing at our dealership in Blue Springs, MO, you can fill out our online application.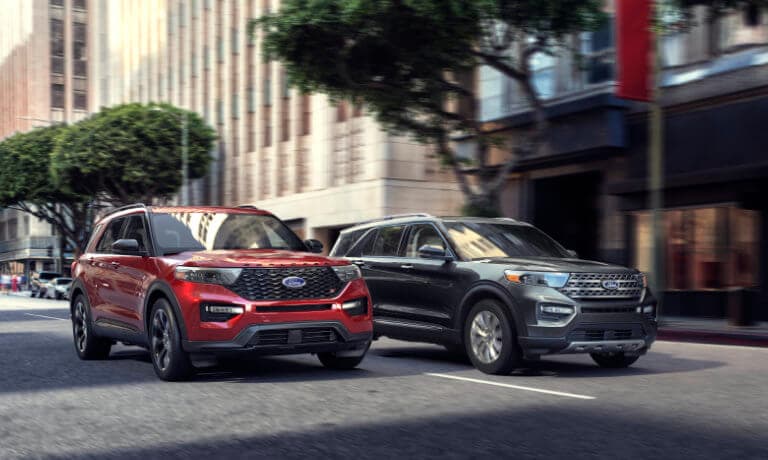 New & Used Car Specials Available
Are you searching for a bargain on a new or used Ford pickup truck, SUV, or sedan? Blue Springs Ford offers a variety of specials for you to browse through. Discover one of our offers that pairs with your chosen Ford model and start saving today!
View Our Inventory Selection Today
Bad Credit FAQ & Tips
If you're concerned about how bad credit financing works, or wish to learn more about the process, below you'll find some frequently answered questions that will assist you.
How Can I Get a Bad Credit Auto Loan?
---
When you come into a dealership, be sure to be aware of your credit score. Also, it helps to have a down payment ready on your vehicle. The finance team will peruse your options for a bad credit loan and assist you in completing the application process.
Can I Apply for a Loan with No Credit?
---
Yes. Earning a no credit loan depends on a number of factors. A no credit loan is granted depending on the lender's flexibility, your available down payment, and the vehicle you wish to purchase. Blue Springs Ford, while able to work with no credit, will work with all types of credit to get you inside your favorite Ford model.
What is Second Chance Financing?
---
Second chance financing allows buyers with low credit scores to apply for a car loan. Interest rates will be higher, but this allows you the opportunity to build your credit score while also sliding behind the wheel of a vehicle you love.
Blue Springs Ford | Second Chance Auto Financing Dealership
At Blue Springs Ford, our exceptional team is ready and waiting to assist you through the financing process. We have easy to follow directions to our dealership in Blue Springs, MO, available to you. If you need further assistance with financing or locating us, please don't hesitate to reach out to us online or give us a call at (877) 376-9684.