Ford Service Center in Blue Springs, MO
From oil changes to brake replacements, the Blue Springs Ford service center is prepared to keep your Ford car, truck, or SUV running in pristine condition.
Our service team is excellent when it comes to all Ford repairs, so you can rest assured your Ford will be repaired quickly and efficiently. To schedule service at our service center in Blue Springs, MO, please contact us online or give us a call at (877) 524-1362.
Schedule Service Online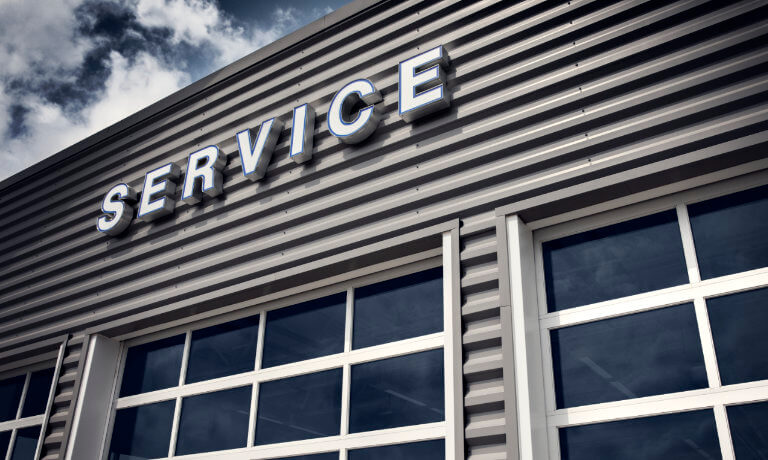 Ford Repair Services
Blue Springs Ford wants to ensure your Ford is up and running in pristine condition.
Our service center offers a wide variety of maintenance services. If you're in need of assistance from our technicians, check out some of the key repair services that our team offers.
Brake Replacement
Tire Replacement
Tire Rotation
Ford Service Specials & Coupons
When it's time to service your Ford vehicle, visit Blue Springs Ford and utilize one of our service specials. Maintaining the safety of your vehicle is important and we want to make sure that you don't have to break your budget to do so. Our service specials are constantly changing. Keep an eye on what we have available and pair your needed service with our available coupon.
Ford Certified Mechanics
With six service advisors and a wide array of technicians, you're sure to be satisfied with your Ford maintenance.
Our certified mechanics are ready to handle any issue that your Ford vehicle has, whether it's a simple maintenance job or a heavy duty repair.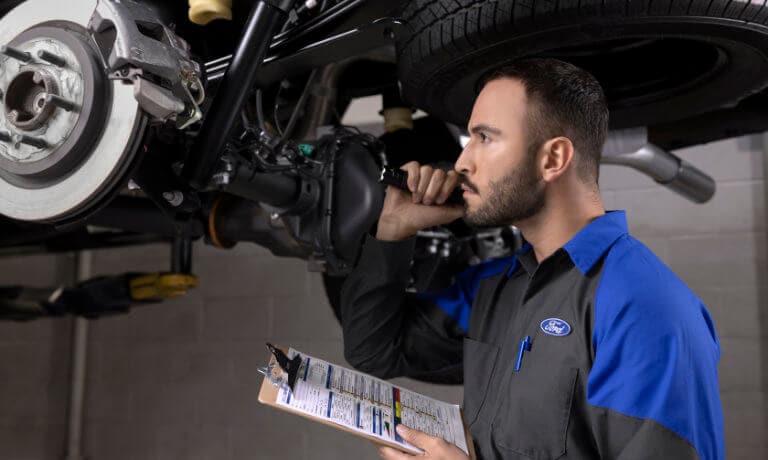 Service Department Amenities
Turning your keys over for your Ford vehicle to be serviced can be inconvenient, but our service department offers some amenities to make sure you're comfortable until your Ford is returned to you.
While you wait, our dealership includes complimentary Wi-Fi® so you can remain entertained. For those who wish to wait elsewhere, we also offer a shuttle service and can even provide you with a rental car if the maintenance takes a long period of time.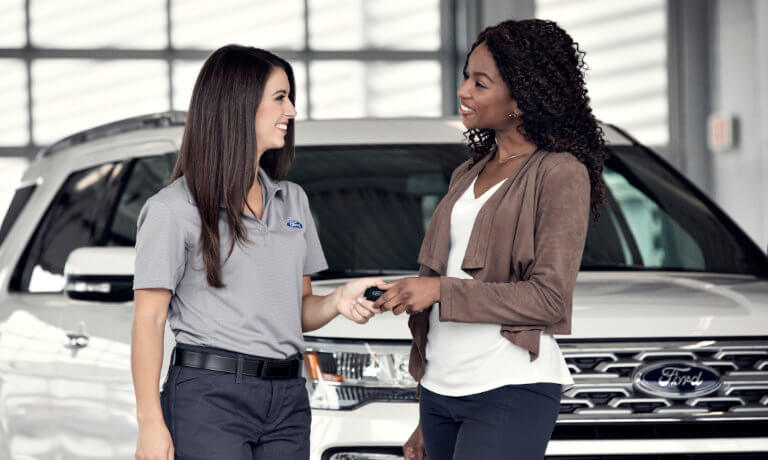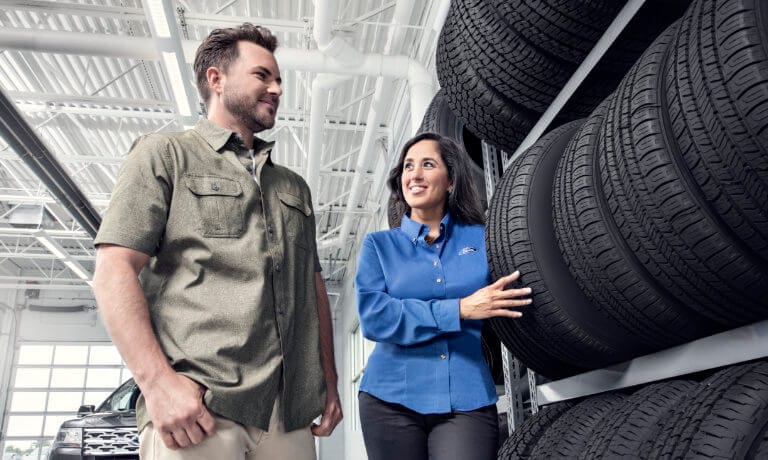 Ford OEM Parts
If you're searching for specific parts for your Ford vehicle, the Blue Springs Ford parts center is here to help. We have genuine Ford parts available at our center, but will order your specific part if we don't have it available. If you're considering an aftermarket part, but don't know the difference between what a genuine Ford part and an aftermarket part can do to your Ford, continue reading.
Order Parts Online
Genuine vs. Aftermarket
A genuine Ford part is crafted to perfectly fit your Ford vehicle. This means it's made for your Ford to run at its best possible capability. While an aftermarket part may cost less, it's not made by the manufacturers with intimate knowledge of your Ford. You may not get the best performance that your Ford part can provide. In addition, genuine Ford parts are installed by experts of your vehicle. The aftermarket parts are installed by a technician who may not fully understand your Ford.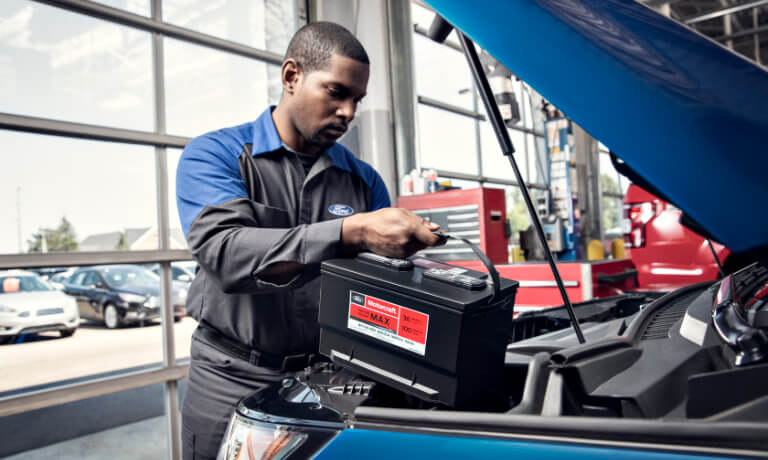 Ford Service Near Me
If you're in the Kansas City, Independence, Lee's Summit, or surrounding Blue Springs, MO, area, then the team at Blue Springs Ford is here to assist you. Our service team is welcoming to every Ford maintenance issue and we look forward to getting you back on the road. If you have questions about our services or wish to schedule an appointment, please give us a call at (877) 524-1362 or contact us online.
Schedule Service Online