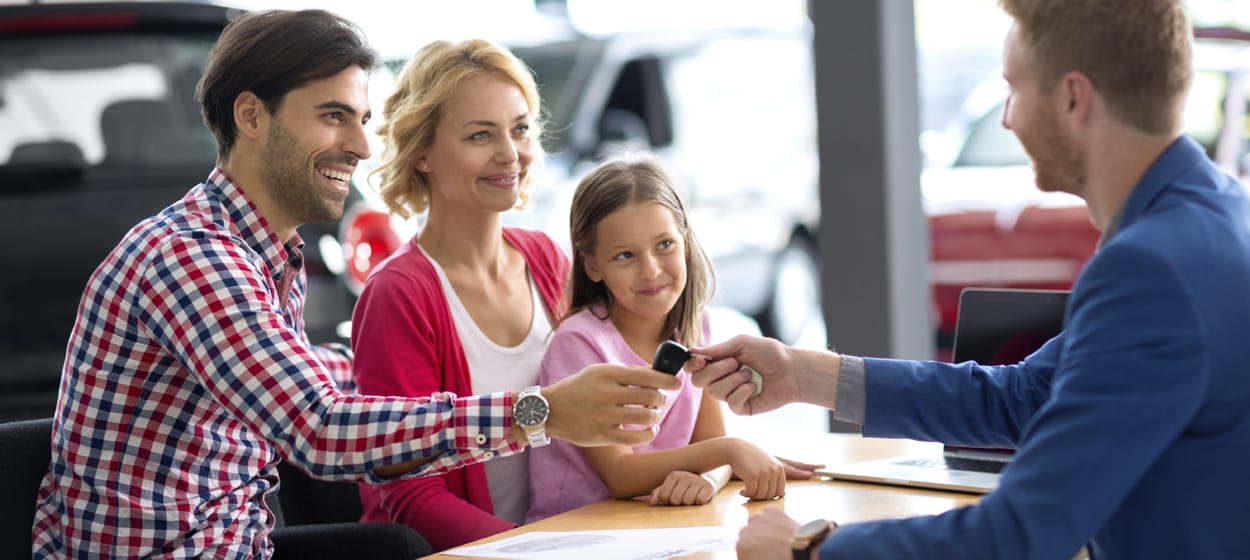 You may have heard of "second chance auto loans" and dismissed the title as overly dramatic or not for you, particularly if you've found yourself in dire straits financially in recent years. You may believe that your personal situation or past problems with credit have left you without the option to get an auto loan, as they have become notoriously difficult to secure from traditional financing establishments this decade.

Second chance auto loans are actually the best-kept secret in the auto industry and Blue Springs Ford near Kansas City has guaranteed credit approval.

Second chance auto loans are like the cars we offer on our lot - they come in all different shapes and sizes and there's going to be one that suits you. They are also known as subprime loans, bad credit auto loans, and Buy Here Pay Here loans, depending on the features of the loan. Let's take a look at some of the best auto loans available in Kansas and Missouri.

In-House Financing Car Loans
Banks have become extra guarded about giving out loans for car purchases - even for buyers whose credit is reasonably good. Car financing terms have become tighter, and it feels that only the people who already have significant collateral can afford to avail a loan from a bank.

Repairing your Credit with a Car Purchase
Car dealerships in Kansas City with in-house financing offer guaranteed auto financing at good interest rates if you can show you have a steady job and can afford to make the repayments. It's as simple as that - they cut out all of the red tape and most often do not even perform a credit check. On the contrary, you can actually use in-house financing to repair bad credit, as the dealership can report to the credit bureau that you have made good on your financing purchase, building your credit.

Receive a Referral Discount with Kansas City's Leading Credit Repair Law Firm.
Whether you decide to purchase a vehicle or not, please contact one of our staff members about how you can take advantage of our relationship with Credit Law Center.  Attorney based credit repair is not your ordinary credit repair services.  They use the law to actually delete negative credit items in months, not years!  CLICK HERE for more information on you can save money on attorney based credit repair and break the subprime cycle with a higher credit score today!
Special Financing
The dealership can also offer to arrange financing for you with the bank, expediting the process and negotiating the best deal. You'll still make your payments to the bank. Generally, special financing - also known as indirect lending or subprime auto lending - will only be for relatively new cars that don't have high mileage. Banks get a bit squeamish about lending money on older cars that have seen a lot of miles.
You can also get a loan for a new car through special financing, but be aware the monthly payments on a new car can be higher than an older car.
With subprime lending that's availed through a bank, you might notice the process is a little different from the usual car buy process. The bank will be interested in your income and your monthly outgoings. From this, they will decide whether they believe you truly can afford the car you're trying to buy.
This is Your Second Chance
When considering a second chance auto loan in Blue Springs, keep your expectations in check. You're not going to be getting a no down payment bad credit loan for a new Ferrari.  This is your chance to purchase a solid, reliable vehicle that will allow you to get work each day and it will keep most of its resale value.

With a poor credit auto loan, interest rates may be higher than the rates offered to you when your credit is pristine, so use your second chance auto loan to repair your credit and then think about buying the car of your dreams.

Blue Springs Ford has the widest selection of quality used cars in the district, and all of them have been inspected meticulously by our highly qualified mechanics. We also have finance specialists who know exactly how to get you the best deal on a second chance auto loan, and who strive to get you into the best car for your needs. Get in touch today and discuss with us your personal circumstances and you may be surprised at the excellent quality of vehicle you'll soon find yourself driving off our lot.