Rev up for your next adventure as the all-new 2021 Ford Bronco rolls into a dealership near you. This invigorating off-road SUV is set to be revealed July 13, 2020, and the team at Blue Springs Ford is here to keep you up to date on the latest information. Our dealership in Blue Springs, MO, is excited to see what the 2021 Bronco has to offer and we hope you're just as thrilled as we are. If you have any questions about the Ford Bronco reveal, don't hesitate to reach out to us by calling (877) 460-0655 or contacting us online.
The Beginning of History: The Ford Bronco
The 2021 Ford Bronco hit the market in 1966, overhauling what the consumer thought of as off-roading. This impressive off-road SUV presented five generations over the years until the Ford lineup discontinued the model in 1996. After almost 25 years, Ford has decided the off-roading game needs an upgrade and is letting the classic style of the Bronco reinvigorate your wild heart for adventure. This aerodynamic model includes a removable roof and doors and provides you with reliable 4x4 capability.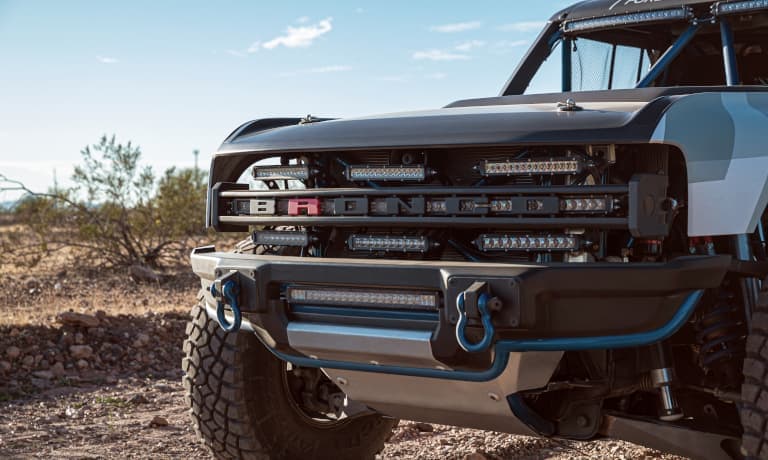 Reserve Your 2021 Ford Bronco
Once you've seen the reveal of the 2021 Ford Bronco, you won't want to miss out on the chance to reserve one of your own. Off-roading adventures are within reach at Blue Springs Ford. Reserve your 2021 Ford Bronco at our dealership in Blue Springs, MO, and get ready to wholeheartedly escape from your routine drive. Please direct all questions to our team by calling (877) 460-0655 and we will gladly assist you.