New Ford Vehicles for Sale in Blue Springs, MO
Are you searching for a new Ford vehicle that you'll want to enjoy every mile? If so, consider a new Ford from Blue Springs Ford in Blue Springs, MO. Our new inventory is sure to have a Ford sedan, SUV, or truck that you're interested in. Check out our finance center to see what the next steps are to owning a new Ford. If you have questions, our team is more than happy to help if you call (877) 376-9684 or contact us online.
Available New Car Inventory
At Blue Springs Ford, we have a variety of new Ford models to choose from. The Escape and Edge are great SUVs you won't want to miss. Go for a classic Ford F-150 or maybe enter the electric realm by considering the Ford Lightning or the Ford Mustang Mach-E. We update our inventory so keep watch to find the right one for you.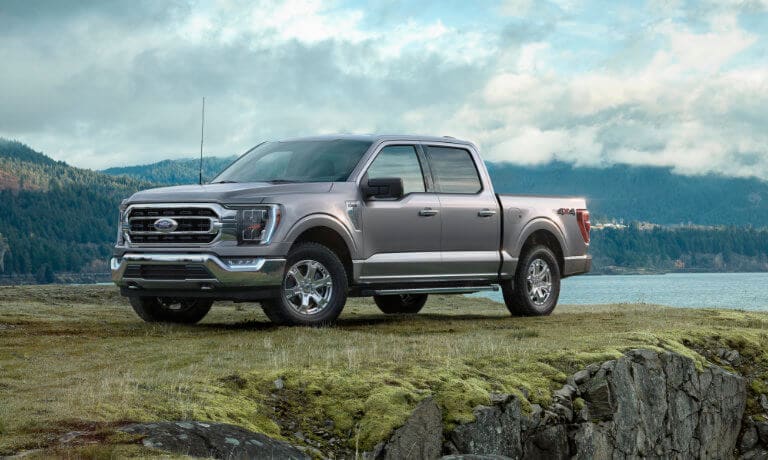 Why Buy New Cars?
While there's a lot to like about buying a new or used car, it depends mainly on what you're looking for. If you want exclusivity and access to all the new features the minute they come out, then shopping for a new Ford is the right move. No one else will have owned this model but you. Every mile you put on it will be yours and yours alone, making the feeling of ownership that much more secure.
Used vehicles are great if you're searching for a bargain. So if you're interested in used vehicles, click here.
Why Purchase Your Next New Vehicle from Blue Springs Ford
Have you always wanted to work with a dealership that puts you first? Where you get both friendly and knowledgeable service? Then Blue Springs Ford is the right place for you! Our team in Blue Springs, MO, wants you to have ultimate peace of mind when you're traversing through your car-buying journey. Our team is here to help, no matter if you buy brand new or used.
New Car Inventory for Blue Springs, MO, & Surrounding Areas
While our dealership may be located in Blue Springs, MO, we serve customers from a number of other areas. Our new Ford inventory is very close to the residents of Independence, Lee's Summit, Kansas City, and Buckner, MO. We're more than happy to help customers outside of those areas with a new Ford purchase from our inventory as well.
Frequently Asked Questions
Why Lease?
Leasing is for someone who likes driving a vehicle on a regular basis. Leasing allows you a lower monthly payment. Once your contract is up, you can sign with another Ford and enjoy the new drive every couple years.
Why Finance?
Financing means that once your payment plan is complete, you own the car. You can drive as many miles as you want and not worry about having to return the vehicle after a couple years.
Why Test Drive?
Test driving ensures that you like the vehicle you're interested in. You get to test the features, feel how the Ford drives, and picture yourself owning whichever model you decide to drive.